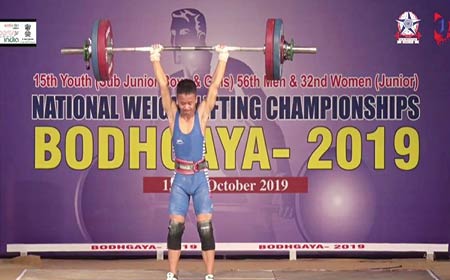 BODH GAYA, Oct 16: Golom Tinku of Arunachal Pradesh has set a national record by lifting 215 kg in the 55kg bodyweight category during the 15th Youth National Weightlifting Championships underway here in Bihar on Wednesday.
The 13-year-old boy from the state lifted 93 kg in snatch and 122 in clean & jerk for a total of 215 kg to win the gold.
Another budding weightlifter from the state Shankar Lapung, who also took part in the same bodyweight category, has won the bronze medal.