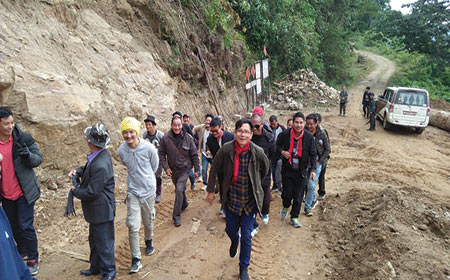 [ Karda Natam ]
TALIHA, Dec 23: Local MLA Nyato Rigia recently visited Taliha, Payeng and Jaring circles of Upper Subansiri district to take stock of the progress made under various state and centrally sponsored schemes.
Rigia inspected the PMGSY roads from Chuwa Kamsar to Esso, and Paktung to Tarba and Riamuk villages, the road to Darba village (from the BRTF road), the Kodak helipad, the general ground in Taliha, and the RIDF road from Lepajaring to Nayam village.
He asked the contractors and the department(s) concerned to not compromise with the quality of the work.