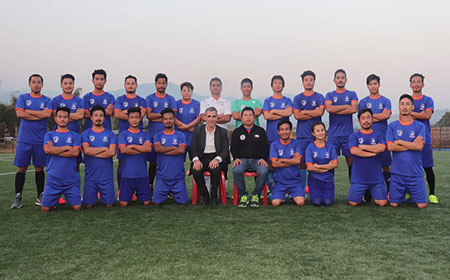 CHIMPU, Jan 20: Nineteen participants from across the state took part in the first four-day AIFF E-certificate course hosted by the Arunachal Pradesh Football Association (APFA) at the Sangey Lhaden Sports Academy ground here.
The course, which concluded on Monday, was supported by the Hero ISL Children's League, and was observed by AIFF technical director Isac Doru.
Doru briefed the participants on the "importance of grassroots coaching for the development of the game and preparing young kids for the future."
Anjana Trumbekar was the head instructor of the course. She was supported by instructor Gyan Moon and assistant instructor Tapi Apa.