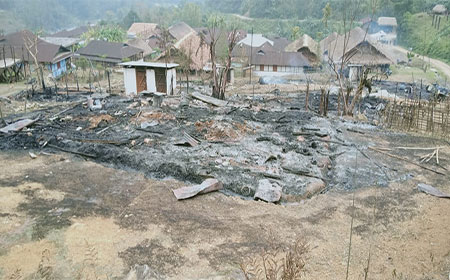 ITANAGAR, Feb 18: Six houses were reduced to ashes in a devastating fire that broke out in Rina village, in Koyu circle of Lower Siang district, on the night of 16 February.
The affected families are Dakken Rina, Daktum Rina, Chikar Rina, Doken Dirchi, Marnyi Dirchi and Rigo Rina, Koyu EAC Ocean Gao informed.
There was no loss of life, and the cause of the fire is still not known. Properties lost or damaged in the fire are being assessed.
Meanwhile, the EAC in a communiqué urged the Nari ADC to grant immediate relief to the affected families.