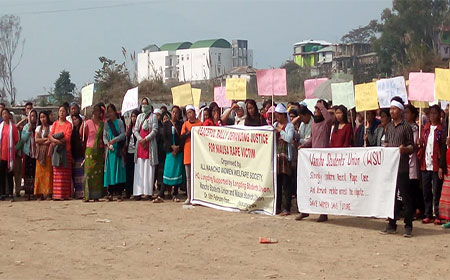 LONGDING, Feb 18: A peaceful protest rally was taken out here on Tuesday to register strong condemnation of the recent rape of a minor near Niausa village.
Organized by the All Wancho Women Welfare Society, the rally saw the participation of members of the Longding District Students' Union, the Wancho Students' Union, the NSU, and the Wancho Council.
The protestors demanded early arrest of the culprit and awarding him stringent punishment as per the law.