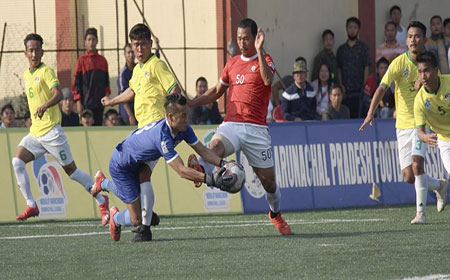 CHIMPU, Feb 23: Bamang Taji FC (BTFC) scored a comfortable 3-0 victory over Kargu Kardi FC (KKFC) in a crucial Indrajit Namchoom Arunachal League (INAL) match played here on Sunday.
Having won a match each so far, both teams entered the game looking for a win to stay in the top four.
A 33rd minute free-kick goal by seasoned striker Toko Poliam gave BTFC 1-0 the lead over KKFC at halftime.
Taku Tamak (86 min) and Tassar Dignium (90th min) scored in the second half to finally seal the match in BTFC's favour.