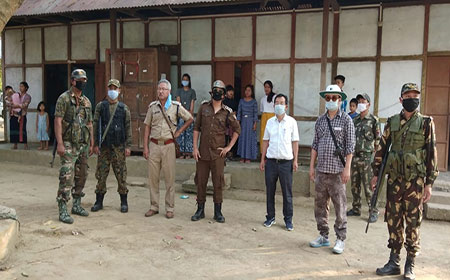 [ Pisi Zauing ]
MIAO, Apr 1: A team of officials led by Miao ADC Tage Rumi met the gaon burahs of Deban area, located on the right bank of the Noa Dehing river, here in Changlang district on Wednesday, and appealed to them to ensure that the lockdown rules are adhered to and physical distancing is maintained.
Nineteen children are already under home quarantine for the last few days in Manthi and Devapuri villages in Deban area.
The team, which included EAC Apollo James Lungphi, MO Dr HS Jongsam and Inspector Ege Ete, also met the GBs of all the villages in Devapuri and Punyabhumi, and took stock of their grievances.