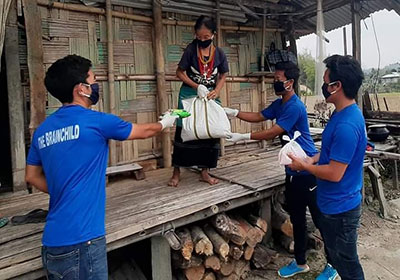 ITANAGAR, Apr 18: The Mengio and Silsango units of the Nyishi Elite Society (NES) provided ration and other essential items to students from the two areas, and to those who are currently stuck at their rented houses in and around the capital complex, Yupia, and Doimukh.
The team reached out to about 78 people, including students and other needy individuals, in two days. The packages included 5 kgs of rice, 1 kg of daal, 1 kg of salt and a face mask for each individual.
The items were delivered to the students by a team of NGO Brainchild, under the guidance of NES youth coordinator for Mengio and Silsango, Nabam Issac.