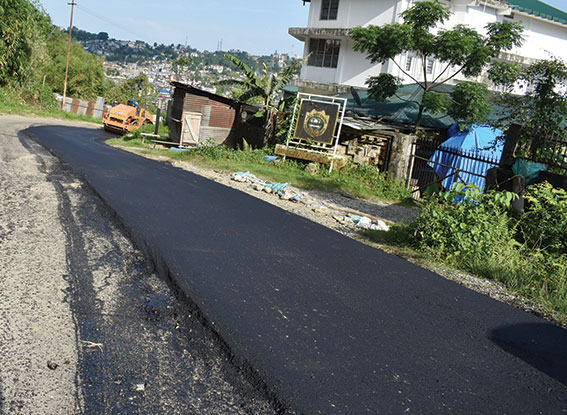 ITANAGAR, May 29: The department of Science & Technology in collaboration with state PWD on Friday started the process of blacktopping a stretch of road here in Mowb-II using plastic waste products.
This is a pilot project and is being monitored by Central Road Research Institute (CRRI), New Delhi.
The Science & Technology department Director C.D Munghyak informed that this innovative project was initiated by Chief Minister Pema Khandu and the Arunachal Pradesh State Council for Science & Technology (APSCS&T) was given the task for the initiative.
"We cannot stop people from using plastic materials but we can reduce the plastic waste by using them for developmental works. The budget for the same was provided by the state government in 2019-20. We are doing this work jointly with PWD under the technical guidance of Central Road Research Institute (CRRI) New Delhi," he said.
"The officials of CRRI will visit after pandemic is over to review the status of the project," he added.
The assistant engineer PWD Capital Division-A, Neelam Mama informed that the project from Mowb-II to Niti Vihar is around 1.2 KM and it has been laid complying with the guidelines of IRC SP.
OSD Department of Science & Technology Nyelam Tath, chief engineer, SID&P Dr. Atop Lego, Executive Engineer, PWD CDA Tana Nikam, and JE Kristanna Techi are part of the project.