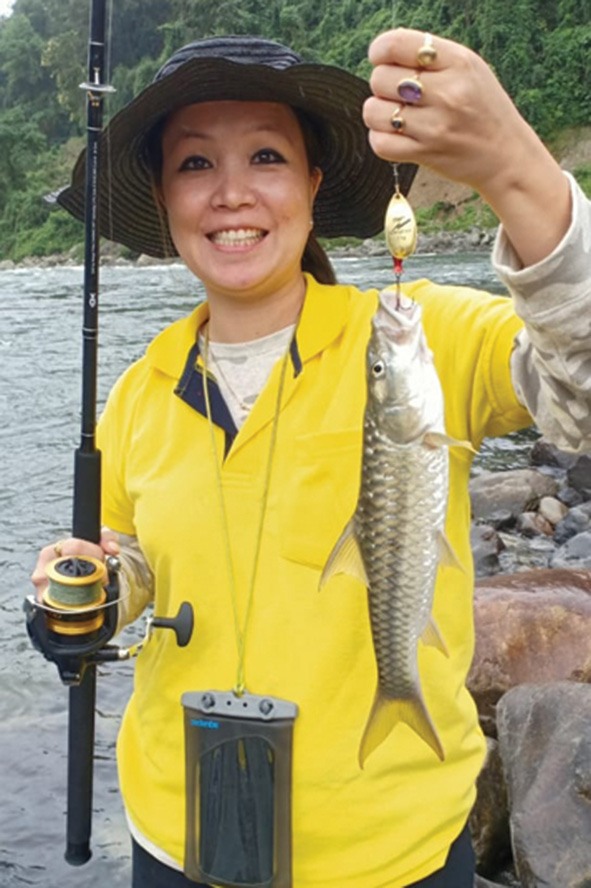 BOLENG, Oct 27: Semi Doni Dai from Pasighat walked away with the winner's trophy of the third edition of the Siang-Simang Angling Festival held at the Simang-Siang confluence here in Siang district on 24 October.
The event was flagged off by Tourism Director Abu Tayeng, who said that "angling is a multi-million dollar business."
"Anglers across the world trek long distances to have the fun or feel of catching a big fish. The Siang-Siyom angling spot is such that one can come here on a vehicle, alight, and catch a big golden Mahsheer in 20 minutes," he said, and appealed to the organizers, locals and the administration to protect and preserve the ecosystem.
Held annually for three days, this year's festival was reduced to a one-day event with limited participants due to the Covid-19 pandemic. All the participants were screened for Covid-19 and Covid SOPs were strictly adhered to.
In addition, a tree plantation programme was also carried out at the angling festival ground. (DIPRO)