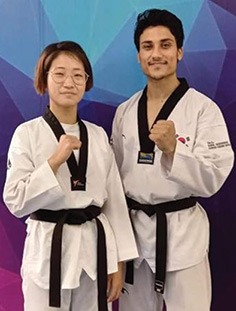 ITANAGAR, 23 Mar: Rupa Bayor from Arunachal, pairing with Rahul Jain from Maharashtra, clinched a gold medal in the Belgian Open International Poomsae Championship. They won the medal in the pair Poomsea event in the below 30 years category.
The championship was held online on 20 and 21 March, informed Arunachal Teakwondo Association general secretary Tara Tagin.
Bayor had brought laurels to the country by winning a silver medal in the individual category in the 13th South Asian Games, 2019, which was held in Kathmandu, Nepal.
She is currently undergoing advanced training in Mumbai, Maharashtra, under renowned international coach Abhishek Dubey for the 19th Asian Games to be held next year. The camp will continue till 2022.