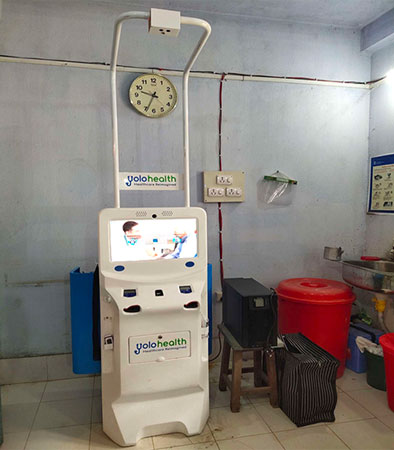 CHANGLANG, 3 May: A Yolo health ATM has been installed at the district hospital (DH) here.
Earlier, a similar device was made functional at the general hospital in West Siang HQ Aalo last month.
The device is stated to be capable of doing 40 different health check-ups within a few minutes.
Deputy Speaker Tesam Pongte inaugurated the device in the presence Changlang DC Dr Devansh Yadav. (DIPRO)