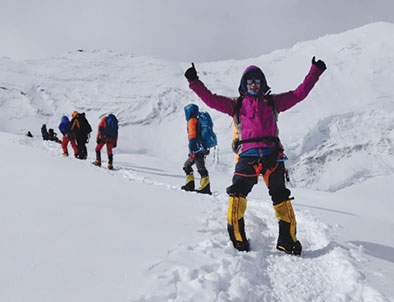 ITANAGAR, 7 May: A team of mountaineers, including Tagit Sorang from Arunachal, reached Camp 3 of Mount Everest, located at an altitude of 7,300 metres above sea level, on 2 May to acclimatize.
The team has come down to the base camp and is waiting for a favourable weather to summit the Everest.
The attempt to summit the peak will be made between 15 and 29 May, if the window of weather opens for climbing, Sorang said.