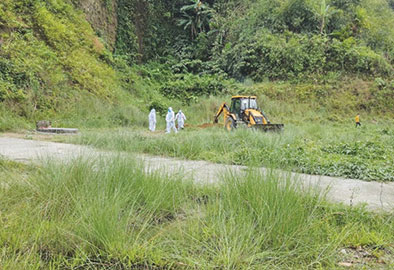 ITANAGAR, 15 May: The body of a person who died from Covid-19 was buried by a team of officials from the ICR district administration on Saturday, maintaining all formalities and the prescribed procedures.
EAC Datum Gadi said the body was buried as per the wish of the family members of the deceased, and at a location chosen by them.
Another body of an unidentified person, which had been kept in the RKM Hospital morgue here, was also buried by the team.
Senior Medical Officer Dr Dai Koyu and ICR DC's Liaison Officer Sanjiv Chakraborty were also present. (DIPRO)