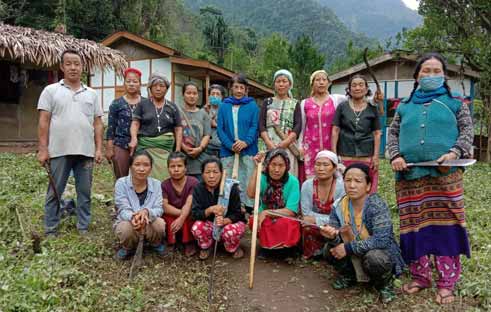 [Karda Natam]
DAPORIJO, 20 May: Lepu Lene SHG and Aya Ne Ane SHG of Bayor and Chortarijo villages in Chetam circle of Upper Subansiri district conducted a Covid awareness programme and a cleanliness drive on Thursday.
Members of the SHGs cleared the entire peripheral areas of the government primary school, the community hall and the anganwadi centre in Bayor village, under the guidance of Bayor GPC Padam Digli Tamin and the GPCs of Chortarijo and Marbom villages.
The SHGs said they would continue to carry out such drives in the future, and sought the people's cooperation in this regard.