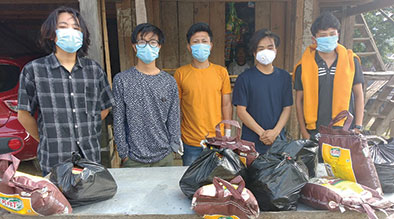 ZIRO, 28 May: The Apatani Students' Union (ASU) in collaboration with the Lower Subansiri District Students' Union has provided ration and other essential commodities to the students who are stranded in the Itanagar capital region (ICR) and the Ziro-Hapoli area in Lower Subansiri district.
Social activist Puna Tapa from Ziro and Apatani Students' Union Rajiv Gandhi University contributed the items for Ziro-Hapoli and the ICR, respectively, the union informed.
In view of the government deciding to extend the ongoing lockdown, the union said it will continue providing rations to the stranded students.
It launched the mission to help out the stranded students on 26 May.