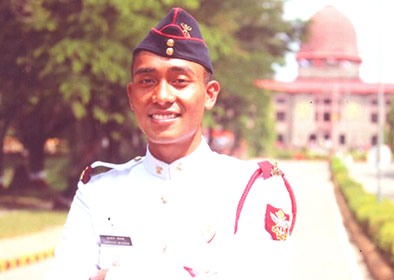 ITANAGAR, 31 May: Cadet Sumwang Wangsa from Arunachal has completed his three years' course at the National Defence Academy (NDA) in Khadakwasla, Maharashtra.
He graduated from the NDA on 29 May, and will be joining the Indian Military Academy in Dehradun
for nine months of training, before being commissioned into Indian Army as a lieutenant.
Son of Wangbam Wangsa and Junmai Wangsa of Chasa, Tirap, Sumwang was selected to join the NDA after clearing the NDA entrance exam conducted by the UPSC in 2018. He is the elder of two siblings.
Sumwang did his primary schooling from the Ramakrishna Mission School in Narottam Nagar, Tirap, before joining the sainik school in Punglwa, Nagaland, in 2011. He is the first cadet from the Punglwa sainik school to have been selected into the NDA.