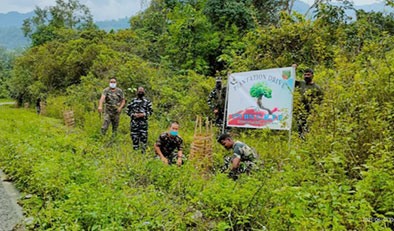 Correspondent
NAMPONG, 1 Jun: The D/171 battalion of the Central Reserve Police Force (CRPF), led by Assistant Commandant Paotinthang, planted over 1,000 saplings in the township area here in Changlang district.
Trees were also planted along the national highway passing through the township.
The battalion had earlier planted over 1,500 saplings in the township area under a 'plantation drive programme' launched by the battalion's headquarters based in Assam's Dibrugarh district.
Apart from reducing noise and sound pollution, the trees, when they grow up, will also provide shade to pedestrians and beautify the town, the battalion said.