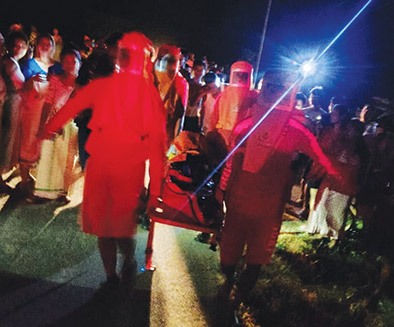 ITANAGAR, 13 Jul: A 20-member team of the National Disaster Response Force (NDRF) retrieved the dead body of a man who drowned in a pond in Mahadevpur in Namsai district on 10 July.
The deceased has been identified as Atul Moran, a resident
of Sitpani Moran village in Namsai district.
The NDRF team, led by Inspector Saurabh Singh, left for the incident site at 7 pm on 10 July, and retrieved the body at 7:25 pm.
The body has been handed over to the local police.