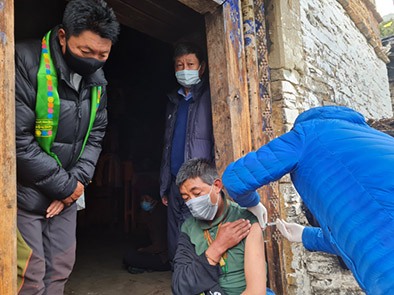 TAWANG, 13 Jul: Sixteen left-out yak herders were vaccinated during a vaccination camp held at remote Luguthang village in Tawang district on 12 July.
The vaccination camp was conducted to cover the yak herders who couldn't be given the jab the last time.
Tawang DC Sang Phuntsok and ZPC Leki Gombu personally oversaw the vaccination drive.
The DC and the ZPC also had a brief meeting with the villagers, during which developmental activities being taken up in the village were reviewed.
Besides the vaccination drive, 19 patients were also treated for different ailments, while Senior Veterinary Officer Dr Thutan Tashi gave away free medicine for diarrhoea, deworming and other ailments of livestock. (DIPRO)