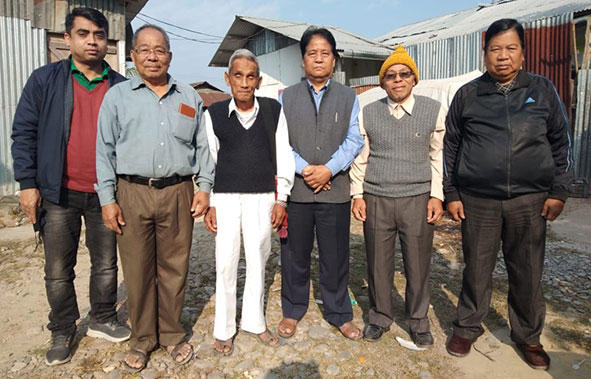 ITANAGAR, 11 Jan: The Chakma and Hajong Elders Forum (CHEF), representing the senior Chakma and Hajong citizens in the state, rejected "any illegal census and proposal for relocation of the Chakmas and Hajongs of Arunachal Pradesh."
In a press release, the CHEF also demanded a "special economic package for the Chakmas and Hajongs of Arunachal Pradesh to compensate the suffering and denial of rights and access to development to them in the last 57 years."
"This economic package is necessary to ensure that the Chakmas and Hajongs can develop at par with other local communities of Arunachal Pradesh and must include funding for flood control measures to prevent damage caused by flooding of the Noa Dihing river to the Chakmas and Hajongs," said CHEF president Anil Chakma.
"The Chakmas and Hajongs have immensely contributed to the economic development of the state despite facing institutionalized discrimination. Instead of taking measures to recognize the role of the contribution of the Chakmas and Hajongs and complying with the Supreme Court judgment, the state has not processed the citizenship applications of the senior citizens in the last 25 years and further deprived them of the benefits extended to the senior citizens," CHEF general secretary Pritimoy Chakma said.
"The state government and union of India must not disturb peace loving Chakmas and Hajongs of the state," he added.