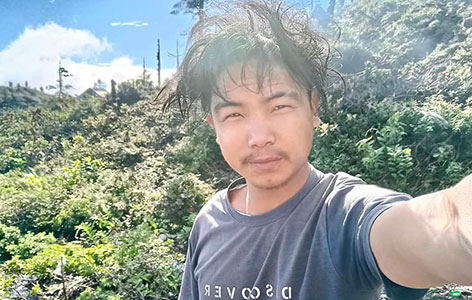 [ Bengia Ajum ]
ITANAGAR, 19 Jan: BJP Member of Parliament from eastern Arunachal Pradesh, Tapir Gao on Wednesday claimed that the Chinese People Liberation Army (PLA) has abducted one Arunachalee citizen, identified as Miram Taron, aged 17 years, on 18 January from inside the Indian Territory from Lungta Jor area in Upper Siang district of Arunachal.
Gao told this daily that Miram, along with his friend Jhonny Yaying, was roaming in the deep forest to collect natural herbs.
"Around 6.30 PM on the evening of 18 January, the Chinese PLA, who were deep inside the Indian Territory, tried to abduct both the boys. Jhonny managed to escape from the scene but the PLA abducted Miram Taron," said Gao.
On Wednesday, Jhonny reached Tuting, the nearest circle headquarter, and informed the villagers and authorities about the incident. Both Jhonny and Miram belong to Zido village near Tuting under Upper Siang district.
Gao claimed that he has raised the matter of abduction with the highest authority at Delhi and in the state.
The area from where the abduction took place comes inside the Indian Territory.
In 2018, the Chinese PLA reportedly built a road in the area leading to a clash with the Indian Army.
This is not the first time that the PLA has abducted an Arunachalee citizen.  In September 2020, five Arunachalee youths from Nacho circle under Upper Subansiri district were abducted by the Chinese Army from the Sera 7 area near the Indo-Tibet border. Later, they were released after a lengthy diplomatic intervention.