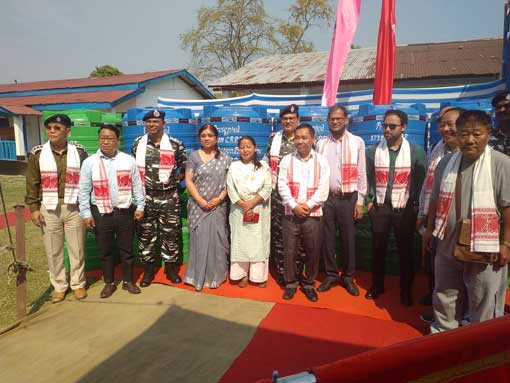 [Pisi Zauing]
MIAO, 12 Mar: The 171 Bn CRPF based here in Changlang district provided 10 Sintex water tanks to various government schools, the sports academy and the local administration here under the battalion's civic action programme.
DIG Rajiv Ranjan said that, "apart from maintaining internal security, the CRPF is committed to bridge the gaps with the civilians by taking up various projects under its civic action flagship outreach programme to showcase our humane face."
He assured to initiate many more such projects in the future with support from the administration and the civilians.
Miao ADC Sunny K Singh appealed to the DIG to be a partner in the quest to make Miao a sports hub. "With your support and partnership with the administration, we can in unison discover the sports talents hidden in villages," Singh said.