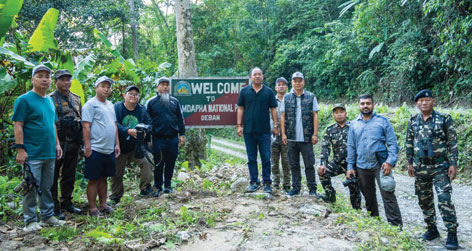 [ Pisi Zauing ]
MIAO, 8 May: Environment & Forest Minister Mama Natung on Saturday visited the core areas of the Namdapha National Park, between 40 and 60 miles of the Miao-Vijaynagar road, and took stock of the areas where encroachment activities are on.
Natung met the encroachers and asked them to vacate the area. He asked them to find alternative plots outside the park, and assured to provide fund for their rehabilitation.
Natung also instructed the park management to do everything within the parameters of their reach to ensure that encroachment and other illegal activities do not surface again.
Later, the minister inaugurated a boxing ring at the State Sports Academy here.