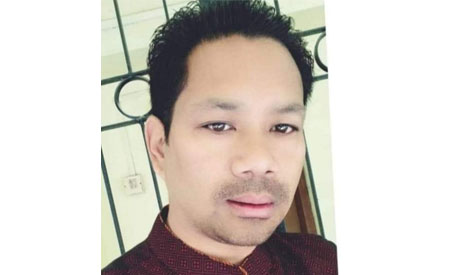 YINGKIONG, 8 May: The body of tax & excise (T&E) inspector Tamik Taki, who had reportedly gone missing from Itanagar on 22 April, was found in the Siang river, near Jido village in Tuting circle of Upper Siang district, on Friday, Upper Siang SP Jummar Basar said.
A case has been registered under Section 302 of the IPC at the Tuting police station after identifying the body on Saturday, the SP said. "Investigation is underway," he added.
Taki, a permanent resident of Komsing village, was residing in RWD Colony, Itanagar.
Reportedly, he had last contacted his wife through his mobile phone on 24 April, and since then his phone had been switched off. A missing person report was filed at the Itanagar police station on 28 April, a relative of the deceased said.
Meanwhile, the Nugong Banggo Kebang (NBK) said it suspects that the case is a "pre-planned murder."
The NBK appealed to the home department and the Upper Siang police to conduct a thorough investigation into the case and bring all the culprits involved in the alleged murder to book.
The kebang offered heartfelt condolences to the bereaved family.