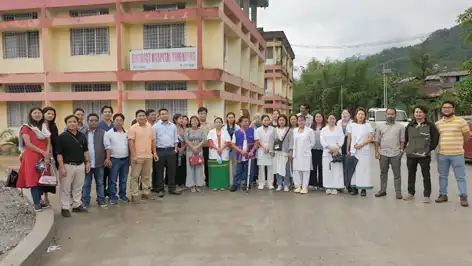 LONGDING, 19 May: A three-day 'exposure-cum-capacity building tour' for medical officers (MO) and nursing officers (NO) concluded here on Thursday.
During the tour, the team of MOs and NOs covered the CHC in Nari, the FRU in Ruksin, the district hospital in Yingkiong, and the general hospital in Pasighat.
Addressing the team during the valedictory programme here, Longding DMO Dr Worar Taku, who had come up with the idea to organise the exposure tour, said, "Unless the MOs and responsible officers of the department are taken on board, we cannot bring changes and improvement in the health sector."
He said that the tour was aimed at "showing the staff the working of the hospitals in other parts of the state and learning from them."
"We should give our best with whatever resources and infrastructure available, without putting the blame on the government for the lack of it always," he said, and expressed hope that the MOs would work on improving their respective health facilities after the tour.