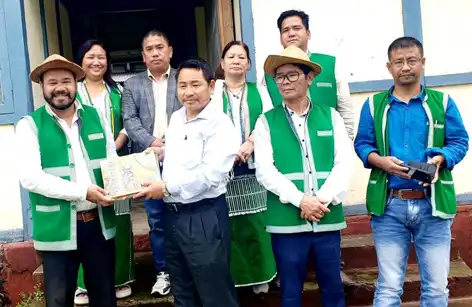 ITANAGAR, 19 May: The Galo Welfare Society (GWS) donated books for the libraries of eight government schools in Lower Siang and Leparada districts during the fourth phase of the 'GWS Library Movement' (GWSLM).
A team led by GWSLM member secretary Binga Gara distributed 82 books to GHSS Gensi, 79 books to GSS Dipa, 82 to GSS Liru, and 82 to GSS Lipu.
The Leparada district unit of the GWS, led by its president Kargo Bam and general secretary Dakyi Lomri distributed 121 books to GHSS Basar, 77 to GSS Bam, and 79 to GSS Old Bazaar in Basar.
A total of 2,940 books have been donated to 36 libraries till the fourth phase of the programme.