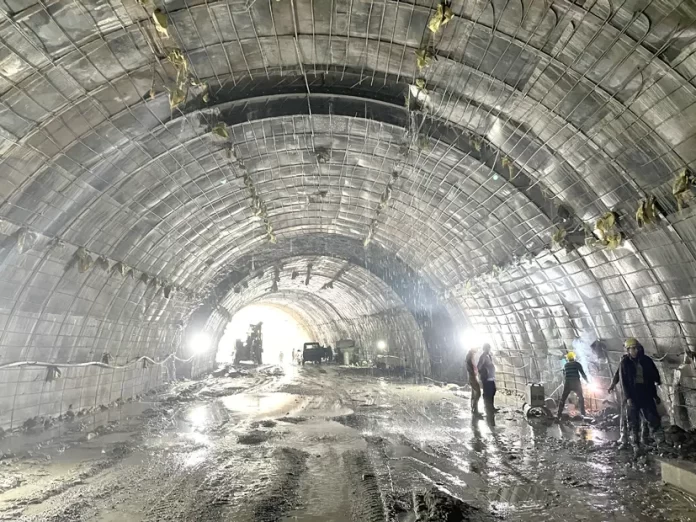 ITANAGAR, 20 May: Project Vartak of the Border Roads Organisation (BRO) completed the excavation of the Nechiphu tunnel in West Kameng district on Friday, Defence PRO Lt Col AS Walia informed in a release.
Border DG Lt Gen Rajeev Chaudhry initiated the blast through videoconference.
"Project Vartak in the last 18 months has completed the excavation of Sela and Nechiphu tunnels located on BCT road connecting Balipara to Tawang," the release stated.
Project Vartak Chief Engineer Brig Harish Kumar informed that the D-shaped 500-metre tunnel, located at an altitude of 5,700 feet, "will accommodate two-way traffic and will be equipped with modern lighting and safety facilities."
Once in service, the Nechiphu tunnel will not only provide safe all-weather passage but will also cut short the travel time by 30 minutes and reduce the road distance by 7 kms.
"This environment-friendly construction and reduction in distance will also help reduce the carbon footprint of the roads in the area," the release said, adding that the tunnel will be equipped with "a state-of-the-art electro-mechanical system, including firefighting devices, auto illumination system and SCADA-controlled monitoring systems."
"This is one of the many tunnels conceived by the BRO along the border areas to improve existing road geometrics, avoid foggy areas, circumvent slide-prone areas and reduce black spots on the roads to offer greater safety and all-weather connectivity to the military and civil traffic movement," the PRO said.