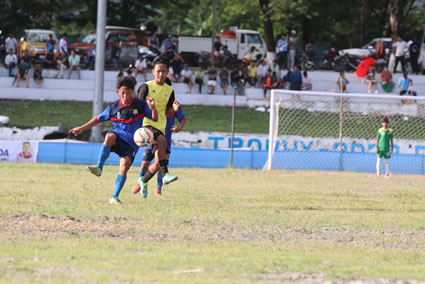 ROING, 2 Jun: Longding defeated East Siang by 3-2 goals, while Kra Daadi defeated Lower Subansiri in a penalty shootout (3-1) in the semifinals of the 5th edition of the Hangpan Dada Memorial Trophy (HDMT) football tournament for boys, here in Lower Dibang Valley on Thursday.
The final match will be played on 4 June.
In the girls' volleyball quarterfinals, Kra Daadi defeated Kurung Kumey, Anjaw defeated Kamle, Lohit defeated Upper Subansiri, and Shi-Yomi defeated East Kameng.
In the boys' volleyball quarterfinals, Kamle defeated Tawang, Lower Subansiri defeated Anjaw, East Kameng defeated Lower Dibang Valley, and Kra Daadi defeated Capital Complex, according to a release from the sports director.