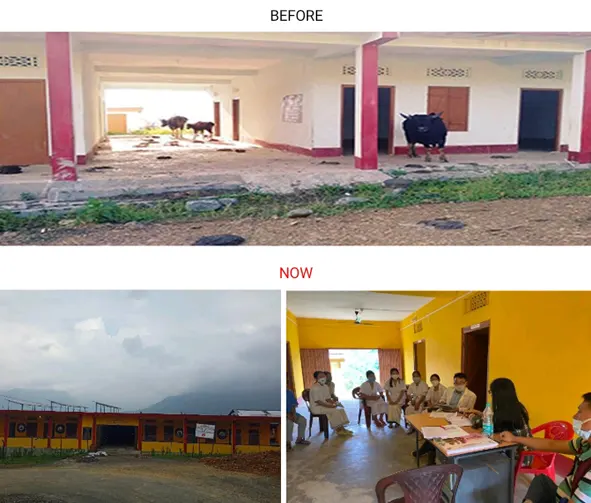 LONGDING, 3 Jun: The primary health centre (PHC) in Kamhua Noknu in Longding district has been selected for the Kayakalp Award from the state this year, along with four other PHCs.
The Wakka PHC also bagged a commendation award in the same category, along with eight other PHCs. The winner will be awarded a citation and cash prize of Rs 2 lakhs, while the commendation award winner will get Rs 50,000 and a citation.
The Kayakalp Awards are given annually to the health facilities with the highest standards of sanitation, hygiene and biomedical waste management. It was started in 2015 with the aim of encouraging and incentivising public health facilities in the country to demonstrate their commitment to cleanliness, hygiene and infection control practices.
The Kamhua Noknu PHC was made operational recently.
Commenting on the news, Longding DMO Dr Worar Taku said, "Finally, the sincere efforts and hard work put in by our dedicated staff of PHC Kamhua Noknu and PHC Wakka have been recognised."
He congratulated Kamhua Noknu PHC MO Dr K Pegu and Wakka PHC MO Dr Jayashree Kakoti.
Congratulating the teams of the two PHCs, Longding DC Bani Lego said, "This award has brought along more responsibilities on your shoulders and you have to maintain the cleanliness and hygiene befitting the expectations that accompany this award."
The awards will be given away on 8 June, during the annual state-level Kayakalp Award function to be held in Itanagar.