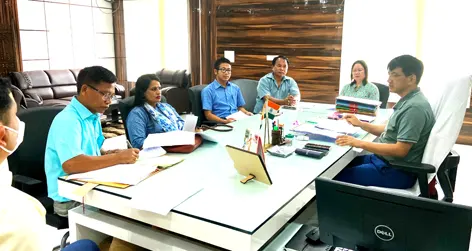 KHONSA 8 Jun:  A district-level road safety council meeting was held under the chairmanship of Tirap DC Taro Mize at the DC's office chamber here on Wednesday.
In the meeting, the members decided to adopt various measures in connection with the road safety council for the district.
The members proposed establishment of driving schools and multi story car parking, annual medical check-up of the drivers etc.
It was also decided in the meeting to conduct a one-day programme on road safety awareness.
DTO A.K. Wangsaham, SP, Tirap ZPC, EE PWD, Khonsa, UD&H deputy director, DMO, DDSE, EE PWD (NH) and other officials attended the meeting. (DIPRO)