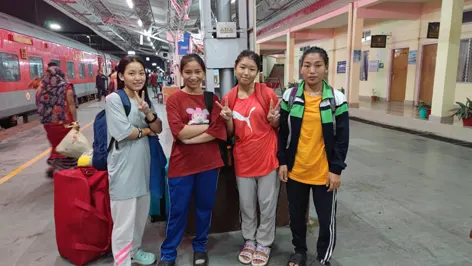 ITANAGAR, 12 Jun: Lifters Mercy Teli, Kaken Doyom, Pungni Tara and Techi Nadam will represent Arunachal Pradesh at the first Khelo India Youth, Junior and Senior National Ranking Women Weightlifting Tournament, to be held in Bagwan, Himachal Pradesh, from 14-22 June.
Teli (49 kg category), Doyom (40 kg) and Tara (40 kg) will compete in the youth division, while Nadam (49 kg) will compete in the senior division.
The lifters, accompanied by Naharlagun-based SAI SAG centre's weightlifting coach Golden Thanga, have already left for Himachal Pradesh, informed the Arunachal Weightlifting Association.