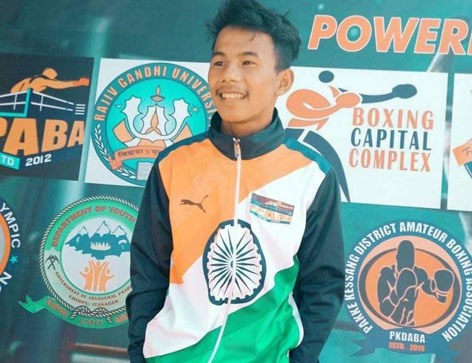 ITANAGAR, 19 Jun: The Arunachal Amateur Boxing Association (AABA) has deeply mourned the tragic death of promising boxer Rage Hilli in a massive landslide on the Yupia road, near the office of the Arunachal Pradesh State Pollution Control Board in Pappu Nallah, on Sunday morning.
The landslide hit 16-year-old Hilli while he was going to Rajiv Gandhi University on a motorcycle to attend a selection trial for the 5th National Youth Boxing Championship, scheduled to be held in Tamil Nadu from 10 July, the AABA said.
Hailing from MG village in Kamba circle in West Siang district, Hilli was a promising boxer and had participated in several state level championships.
"This is very hard to believe that he is no more. There are no words to express how we all are feeling right now," the AABA said in a condolence message.
Conveying heartfelt condolence to the bereaved family, the AABA prayed for eternal peace of the departed soul.