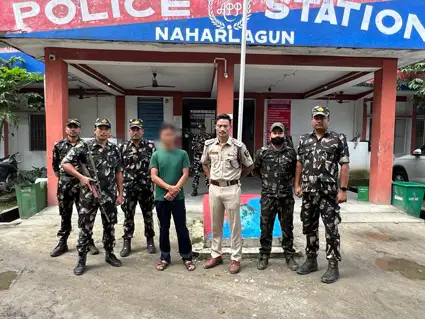 ITANAGAR, 30 Jun: The prime accused in the recent case involving the seizure of 720 kgs of cannabis (ganja), Tadar Chada, has been arrested.
A case [u/s 20 (b) (ii) (C)/27 a/29 NDPS Act] related to the seizure of cannabis from two separate godowns has been registered at the Naharlagun police station.
Chada had applied for bail to the sessions court in Yupia on 28 June, as the police were actively searching for him. The court took up the case on 30 June, and rejected the bail, based on strong opposing arguments by the public prosecutor and the capital police.
Chada was arrested from outside the Yupia court after his bail application was rejected.
With this, a total of three persons have been arrested in the case. The police are on the move to make more arrests and seizures related to the case.
Meanwhile, the capital police appealed to the public to "keep coming forward with information on any such activities and help us fight drugs."