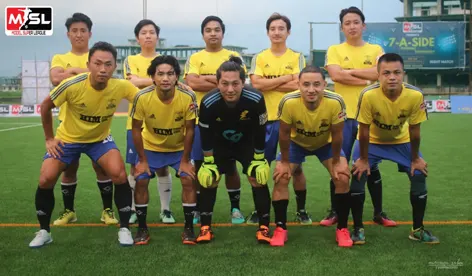 NAHARLAGUN, 5 Jul: Bizli FC, 5/1 United, Chomu FC and Avengers FC won their respective matches on day 2 of the MSL 7 A Side-2022 at the Mesque Champion's Arena in Lower Model Village here on Monday.
Bizli FC defeated Young Boyz FC by a solitary goal in a closely contested match, while 5/1 United beat Abu Tassar FC with a tennis-like score of 6-1.
Techi Kagam scored Bizli FC's match-winning goal in the 7th minute of the first half.
For 5/1 United, Tana Rimo scored four goals, while Tarh Dolu and Tame Lokam scored a goal each.
The lone goal for the defeated team was scored by Biri Lalum.
In another lopsided match, Chomu FC trounced Lockdown FC 5-1.
Kakang Beyong of Chomu FC scored the fastest goal of the tournament so far in the match. He scored the goal within the first minute.
In the second half, Lockdown FC scored an own goal by T Lego.
Pisa Ror scored the only goal for Lockdown FC.
Thereafter, Chomu FC scored three goals in quick succession, where T Nguli scored a brace. Goalkeeper T Sunick scored the fifth and the longest goal from the box.
In the last match, Avengers FC thrashed Gumto Sporting Club 5-0.
Charu Lalum scored a hat-trick of goals, while Tadar Tachung and Mingken Padu netted a goal each.
In the opening match played on 3 July, Avengers FC were handed a 2-1 defeat by Marquee FC.
Hage Tabyu and Techi Hina had scored for Marquee FC and Taba Rempum (Raja) scored for Avengers.
The opening ceremony was attended by Arunachal Pradesh Football Association senior vice president Kipa Takum and social worker and producer of the film Borderland 1962, Taying Shakuntala.