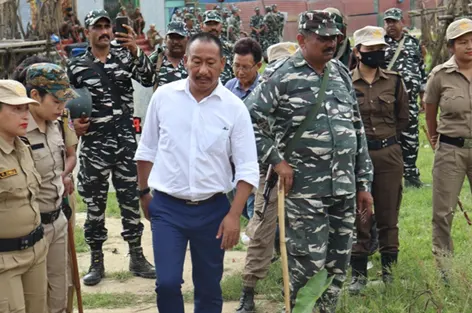 DAPORIJO, 7 Jul: The Upper Subansiri district administration carried out an eviction drive in the airfield area here on Thursday amid huge public outcry.
Deputy Commissioner Mika Nyori personally led the eviction drive against more than 100 illegal second hand clothes shops that had existed in the area for over a decade.
"Some illegal construction of houses in the previous years will be evicted in the second phase of eviction drive in times to come, for which necessary notices have also
been served to the individuals concerned," the Upper Subansiri DIPRO informed, adding that "the more-than-a-decade-old problem of Daporijo airfield is finally solved."
The DIPRO quoted the DC as saying that not another inch of the airfield will be allowed to be encroached on.