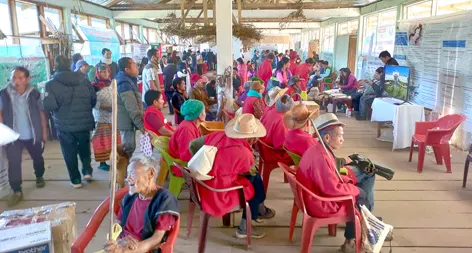 HIJA, 6 Jan: Twenty-seven line departments provided services to 1,476 beneficiaries during a Seva Aapke Dwar (SAD) camp for Ziro-I circle, organised here in Lower Subansiri district on Friday.
The camp was inaugurated by DC Bamin Nime.
In Siang district, the villagers of Jorkong Dere benefitted from services provided by government departments during a SAD camp organised there by the district administration on Friday.
Among others, DC Atul Tayeng and state BJP president Nalong Mize attended the camp.
Meanwhile, the animal husbandry & veterinary and dairy development department conducted an FMD vaccination drive at Pangkang Kumku village, and ear-tagged 30 mithuns. (DIPROs)