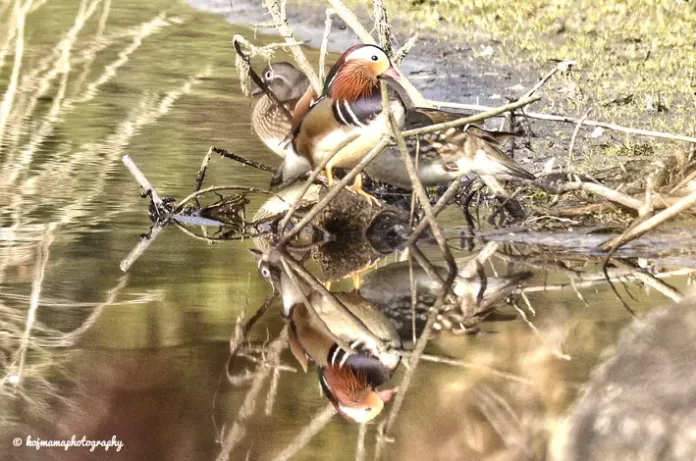 ZIRO, 28 Jan: A flock of mandarin ducks was sighted again at the famed Siikhey Lake here in Lower Subansiri district on 25 January this year.
The topic was the talking point during the monthly Ziro bird walk organised here by the Arunachal Pradesh Birding Club on Saturday, which saw the participation of Deputy Commissioner Bamin Nime and other avid birdwatchers from Rajiv Gandhi University led by Professor Daniel Mize, besides members of Bangalore-based Wild Life Conservation Society, the Ziro Birding Club, and NGO Ngunu Ziro.
Mandarin ducks were first recorded during the Ziro bird walk in February 2021. The second sighting took place in March 2022, and the third in January 2023.
Unlike the previous single visitors, this year, in January, three mandarin ducks, comprising two females and a male, visited Ziro valley.
According to avid birdwatcher and renowned tour operator Koj Mama, the reason behind this could be the Airgun Surrender Abhiyan.
Mama informed that, "with the launching of the Ziro bird walk in 2019 by involving community participation to protect birds and restrict hunting activities, the number of migratory birds visiting the valley has increased manifold."
The Ziro bird walk is organised every month in Ziro valley.
Mandarin ducks were first reported from Maguribeel in Assam, and Dirang in West Kameng district. (DIPRO)