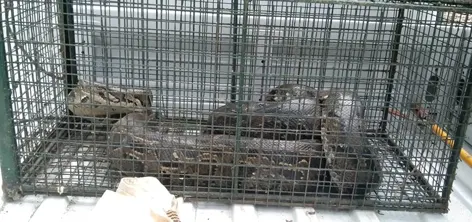 ZIRO, 13 Mar: A giant seven feet long python was rescued from Lumri village in Lower Subansiri district on Sunday.
The snake was first spotted by villagers, curled up near the culvert on the Lumri ring road. The villagers informed the Lumri Natural Resource Committee, which apprised Yachuli Range Forest Officer (RFO) Likha Obi, who rushed to the spot with a team.
The RFO requested the Itanagar Zoo authority for rescue and relocation of the python. In response, Itanagar Zoo Curator Raya Flago dispatched a rescue team to the site.
The snake was rescued and has been relocated to the Itanagar Zoological Park for shelter. (DIPRO)