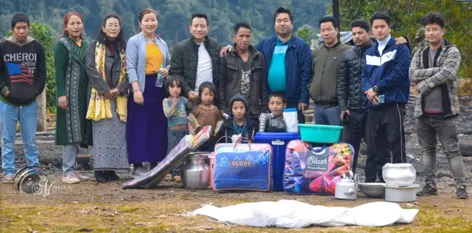 [ Karda Natam ]
DUMPORIJO, 20 Mar: The Topo Welfare Society (TWS) on Sunday distributed immediate relief materials to the families affected by the fire that had occurred in Hane village in Upper Subansiri district on 13 March.
Members of the TWS visited the village and met the affected families, who lost all their belongings, including immovable properties, in the fire.
The fire was reportedly caused by an electric short-circuit. No casualty was reported.
Assessment of the properties lost is yet to be carried out.
The TWS members advised the villagers to take preventive measures to avoid such incidents from recurring.