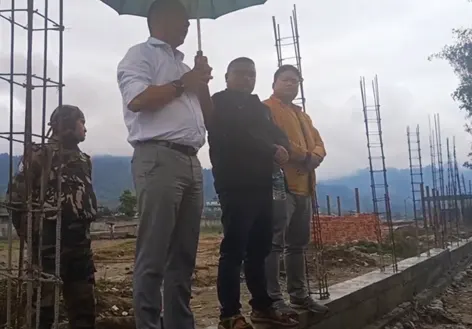 [ Karda Natam ]
DAPORIJO, 22 Mar: The All Tagin Youth Organization (ATYO) has alleged malpractice by the contractor concerned and the executing agency in the ongoing construction of the Daporijo airfield boundary wall.
On Tuesday, the organization lodged a complaint with Upper Subansiri DC Mika Nyori that a large portion of the airfield land has been left out while constructing its boundary wall 'with the malafide intention to give some private individuals an opportunity to grab airfield land.'
The ATYO alleged that there was no genuine reason to leave out a large portion of the airfield land other than giving some private individuals a chance to grab it.
The organization urged the DC to look into the matter seriously.
ATYO said that DC has visited the site and assured that he will take necessary action after having proper verification.