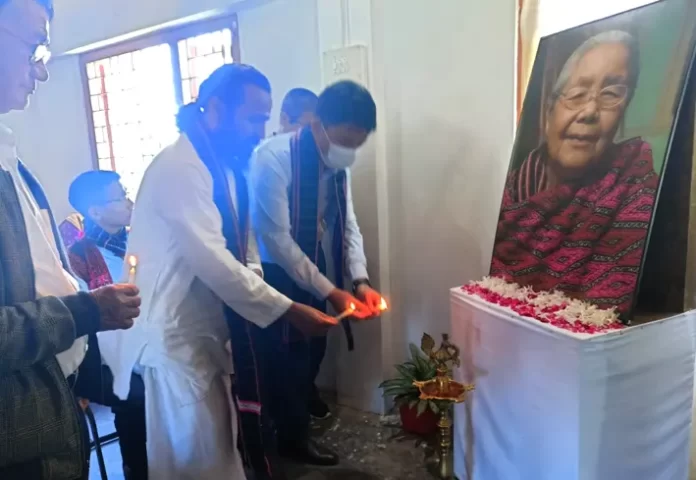 TEZU, 19 Nov: In commemoration of the 9th death anniversary of Arunachal's first woman teacher, the late Telosai Mele, the Denning College of Teachers Education (DCTE) in collaboration with Denning Keba Society presented the Girls Excellence Award 2022-23 here on Sunday.
The ceremony honored students for their academic achievements, including Netulu Ngadong (Class X), Naseblu Mining (Class XII-Science), Sahina Dellang (Class XII- Humanities), Siranlu Tayang (Class XII – Commerce) and Jeena Mam (B.Ed).
Addressing the gathering, IGG College principal Dr. Kangki Megu commended the DCTE for organizing such an event to commemorate the death anniversary of the legendary figure, late Telosai Mele, who contributed significantly to the education sector.
 "She is not just the first female teacher but an inspiration for everyone, especially for girls, to persevere against all odds," added Megu. Remembering Mele's contributions, he emphasized, "Her impact on the Mishmi society and the state as a whole will be remembered for generations to come," while urging students to uphold discipline and determination in achieving their goals.
Late Telosai was acknowledged by the state government for her outstanding contributions and dedication, receiving the Best State Teacher Award in 1983.
DCTE principal Dr. Rajesh Kumar paid tribute to Telosai Mele, highlighting her inspirational role in the successful operation of DCTE. Family of late Telosai Mele and members of the public joined the occasion to honor her legacy.