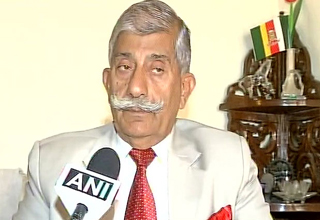 5 new governors appointed
NEW DELHI, Sep 30: Brigadier (Rtd) Dr B D Mishra was on Saturday appointed as the Governor of Arunachal Pradesh, while former member of Bihar Legislative Council, Ganga Prasad has been appointed as the governor of Meghalaya.
The appointments of five governors, including Banwarilal Purohit for Tamil Nadu, Satyapal Malik for Bihar and Jagdish Mukhi for Assam, and Lt governor of Andaman and Nicobar Islands were announced by President Ram Nath Kovind on Saturday morning.
Dr Mishra (born on July 20, 1939) would be replacing Padmanabha Balakrishna Acharya, who is also the Governor of Nagaland. Acharya was given the additional charge of Arunachal Pradesh after the former Governor, V Shanmuganathan was removed from the post following sexual misconduct accusations.
Dr Mishra has obtained his MA and MSc degrees from Allahabad and Madras University respectively and completed his PhD from Gwalior's Jiwaji University.
Mishra served in the Sino-Indian war of 1962, 1971 Liberation war, and 1965 war with Pakistan. He played an instrumental role in tackling the Naga insurgency movement in 1963-1964 in Nagaland.
He fought against the militant group LTTE, as the Leading Brigade Commander of the Indian Peace Keeping Force in Jaffna in 1987-88
He was the Commander of NSG (Black Cat Commandos) Counter Hijack Task Force and successfully rescued the hijacked aircraft of Indian Airlines at Raja Sansi Airfield, Amritsar, on April 24, 1993
Dr Mishra retired from the Indian Army on July 31, 1995, as Brigadier.
He has also taught at the College of Combat at MHOW Cantonment and at Defence Services Staff College at Wellington Cantonment.