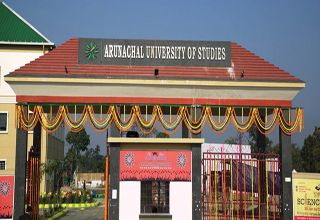 Staff Reporter
ITANAGAR, Dec 12: Students of the Himalayan University and the Arunachal University of Studies (AUS) in Arunachal Pradesh have gone into a panic mode after reports came out that the Delhi Police on 8 December busted six persons in connection with issuing fake certificates of various schools and colleges, which included the names of these two universities from the state.
Seeking to give clarity to the issue, Delhi IGP Robin Hibu informed this daily that, while police arrested the six persons for issuing fake certificates of 15 universities, people have misconstrued that the universities themselves are fake.
"We do not have the authority to investigate the authenticity of educational institutions," he said.
He informed that investigation is on to find out whether there is a nexus between the gang and the authorities of the colleges.
Meanwhile, the Himalayan University in Itanagar and the AUS in Namsai also clarified on the misinterpretation about the status of the universities.
According to documents provided to this daily, the Himalayan University has the recognition of the University Grants Commission, the Bar Council of India, the All India Council for Technical Education, the Rehabilitation Council of India, and the Arunachal Pradesh Gazette.
There is also an RTI document from 2015, which states that the Himalayan University 'is empowered to award degrees as specified under Section 22 of the UGC Act…'
Urging parents and students not to panic, Deputy Director of Himalayan University, P Singh, informed that "the university is affiliated to and recognised by all essential and concerned higher authorities and boards." He assured that the students are "in safe hands."
AUS Vice Chancellor, Professor VK Kawatra, informed this daily that all accreditation notifications have been updated on the college's website and can be accessed by anyone to confirm the authenticity of the university.
He also highlighted that the name of the AUS has been confused with 'Arunachal University' – one of the colleges named in the fake certificate racket.
"There is no relation between Arunachal University and AUS. The AUS is a new university and it has been doing well for the past five years. It is a globally recognised university and there is nothing to worry about and everything is in the open for anyone to inquire," he said.
At present, there are approximately 2500 students in the AUS and over 3000 students in the Himalayan University.
Six people were arrested on 8 December for issuing false mark sheets to thousands of students across the country.