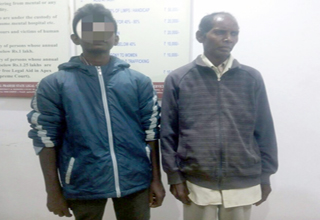 ITANAGAR, Dec 23: After three years of separation, a 15-year-old Adivasi boy was reunited with his parents by Childline Itanagar.
On getting information from the Child Welfare Committee of Sonitpur district in Assam that one Adivasi boy, whose parents reside in Jote village in Papum Pare district, is in their custody, a team from Childline Itanagar, in coordination with the Child Welfare Committee, Itanagar Capital Complex (CWC, ICC) traced out the parents, and the child was reunited with them after three years of separation.
The CWC, ICC handed over the child to his biological parents after carrying out proper identification.
As per the child's statement, three years back, while he and a friend had gone to the market to purchase biscuits, "one tribal uncle came and said he would drop us at our place."
However, instead of taking them to their house, he took them to his elders' house in Rangagarah in Sonitpur district of Assam, and made the child work in his paddy field for three years.
The father of the child, who had lodged an FIR, said that the child was tortured and kept as domestic help at the employer's house. This was also noticed by the Head GB of Rangagarah village, who handed the child over to the Behali police station, Assam.