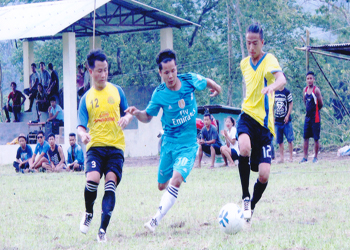 Akum FC and Poma FC emerge winners on 4th day
POMA, May 25: Akum FC defeated Legendary FC by 2-1 goals in the first match of the fourth day of the ongoing 6th Vacational Running Trophy Football (VRTF) Tournament at the general ground here on Friday.
Kanu Rai and Tao Takar of Akum FC scored a goal each, while Yangbio Nana was the lone scorer for LFC.
In the second match of the day, played between GYC and Poma FC, the latter beat the former by 5-1 goals.
Poma FC's Tabom Kodak scored two goals, while Karo Doka, Abu Tassar, and Yaro Dadda scored a goal each. GYC's Techi Kabung scored the lone goal for his team.