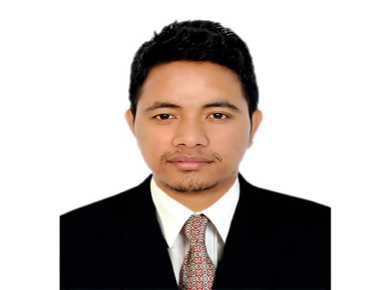 Staff Reporter
ITANAGAR, Jun 30: In news that will bring much delight to many, Bharat Chhatra Sansad (BCS) Arunachal Pradesh state coordinator Banta Natung has been selected to participate in the 22nd session of the Youth Assembly (YA) at the United Nations headquarters in New York City, USA, from 6 to 17 August.
This would be the first time that a student from Arunachal Pradesh would represent the country for student leadership development in the YA.
The YA is arranged by the Friendship Ambassadors Foundation, and is fully endorsed by the Permanent Missions to the United Nations, with the support and participation of UN agencies, civil society, corporations, and more.
The weeklong convention will have programmes in various US cities, such as a 'social venture for sustainable development' seminar in New Jersey, the 22nd session of the YA in New York City, and the 'global development leadership' seminar in Washington, DC.
"I take pride in representing the student community of my state (AAPSU), my institute NERIST, my state, and my country as a whole at the international platform," delighted Natung said.
"The youth assembly will be a wonderful chance for me to connect with others of my generation and share ideas and strategies about how to go about eliminating poverty, improving rights and access for girls and women, and securing environmental sustainability, among other pressing issues of our day," he said.
Natung informed that, during the assembly, he will engage in deliberations and presentations for three of the UN's 11 sustainable goals – quality education, climate action, and reduced inequalities.
"Besides regular sessions, I will be participating in the dialogue session on the United Nation's Declaration on the Rights of Indigenous People, and have discourse on the burning refugee issue of our state," he said.
Natung is a former president of the Students' Union of NERIST. He had represented the NERIST in the BCS in Pune, Maharashtra, in January this year, and was eventually elected as the BCS' state coordinator for the year 2018-19.