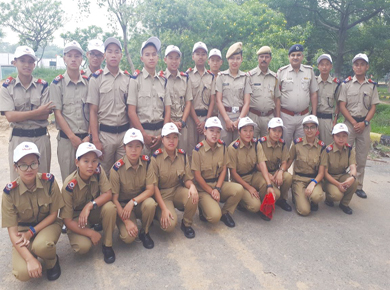 GURUGRAM (Haryana), Jul 23: A batch of 19 students from the Arunodaya government higher secondary school in Arunachal Pradesh capital Itanagar attended the launch ceremony of the 'Student police cadet' programme at Tau Devi Lal Stadium here on Saturday.
An initiative of the union home affairs ministry, the aim of the programme is to acquaint students with the rules and regulations of the government and spread the message of nationalism and patriotism, besides teaching the students to maintain and impart discipline.
Individual state police departments sponsored the programme.
The Arunachal Pradesh team, consisting of 10 boys and 9 girls, was escorted by SIs P Merip and Ansari, under the initiative of Capital SP M Harsha Vardhan. The team is expected to return on Tuesday.
The SP informed that a similar programme will be launched shortly in the state.
Arunachal Pradesh DGP SBK Singh said the programme saw the participation of teams from all the states and union territories of the country.