[ Taba Ajum ]
ITANAGAR, Jul 29: The Papu-Yupia-Potin stretch of the Trans-Arunachal Highway (TAH) is in a dilapidated condition. This stretch of the TAH was inaugurated by Union Road, Transport & Highways Minister Nitin Gadkari in January 2017, in the presence of MoS Home Kiren Rijiju and Chief Minister Pema Khandu.
Along the 54 km stretch of the road, debris of landslides has accumulated in several areas, making the highway dangerous for the motorists. Not removing the debris has further caused massive damage to the road.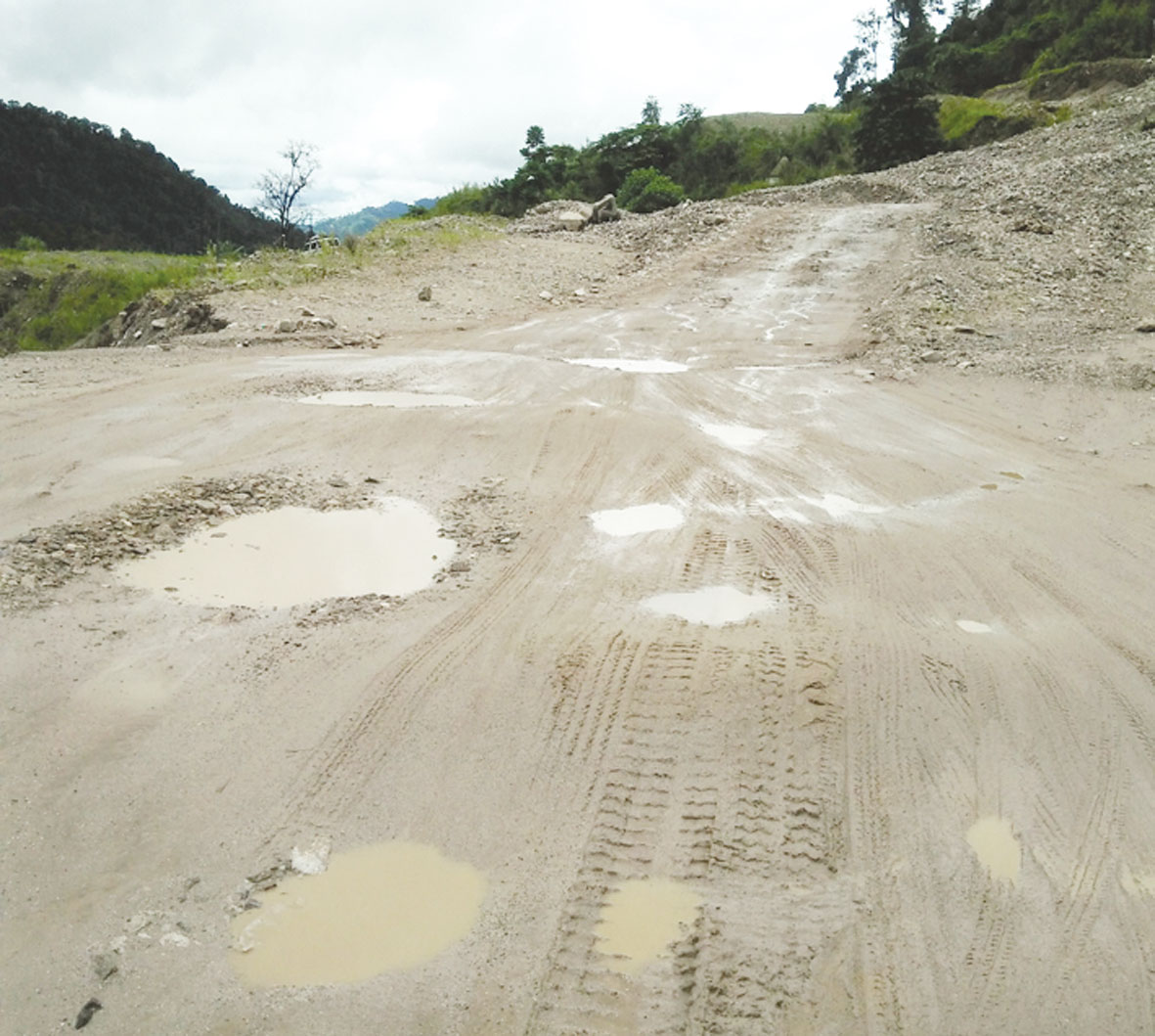 The road has been washed away in some portions, and it has become extremely dangerous to travel on, especially at night. The situation is so bad that recently, the Papum Pare district administration issued an advisory note to the public to avoid using the Papu-Yupia-Potin highway during nighttime on rainy days.
The dilapidated condition of highway has also led to an increase in travel time.
"Just a year ago, it used to take only around 50 minutes to reach Potin from Doimukh. Now it takes much longer, and road is also not safe. In the evening, after 5 pm, hardly anyone uses this road. Also, we fail to understand why the highway authorities are not removing the debris from the road. PWD highway has miserably failed to maintain the once beautiful Papu-Yupia-Potin TAH," said a regular user of the road.
Talking to this daily, a senior official of the PWD highway department informed that they are aware of the problem.
"The highway has been handed over to the department and, as per the contract agreement, we cannot ask the contractor to remove debris unless we pay them. We have submitted a proposal worth more than Rs 100 crore for damage-repair and maintenance. From our side, the department has sent all the required documents, including photographs and videographs, to the ministry of road, transport and highways. Every month, we keep sending the latest report but so far the ministry has not released any fund for it. Till they release fund, the repairing and cleaning of the debris cannot be carried out. The state government does not have its own resource," the PWD official added.
The highway, which was inaugurated with much fanfare by Gadkari, is now in shambles. If the government is not able to take care of a newly-constructed highway, then how on earth can it promise to construct several new highways in the state ?