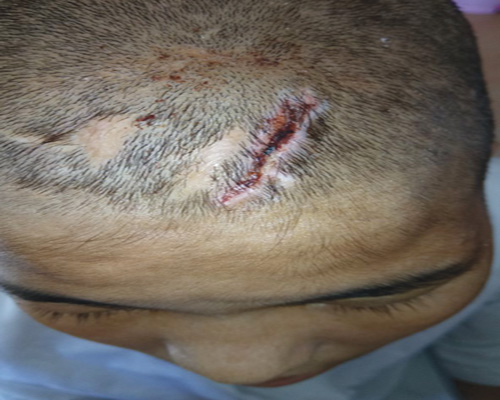 Staff Reporter
ITANAGAR, Aug 14: Yet another case of child labour and abuse has surfaced in the state capital, this time involving a 14-year-old girl, with injuries all over her body.
The Naharlagun police, who have started the initial inquiry, said the girl was seen near C Sector in Naharlagun on 10 August by some citizens, who informed the police.
"We took her to the hospital as it appeared that the child was assaulted severely," Sushant Jha, the investigating officer, told this daily.
Jha said the search is on to locate the employer, even as the girl is too traumatized to give the police any clear details.
Later, the Naharlagun police handed over the child to Childline, Itanagar.
Kani Nada Maling, the chairperson of the Child Welfare Committee (CWC), Itanagar, informed that the traumatized child has been sent to Oju Shelter Home and is receiving treatment at the Tomo Riba Institute of Health & Medical Sciences.
"There are severe wounds all over her body and, prima facie, it is a case of child abuse and physical assault," Maling said.
Meanwhile, the CWC has said that the child has refused to go back to her parents.
"Parents who give away their children as child labourers should also be punished along with employers who keep children as child labourers," said Maling.
The CWC has lodged a complaint against the employers at the Naharlagun police station.